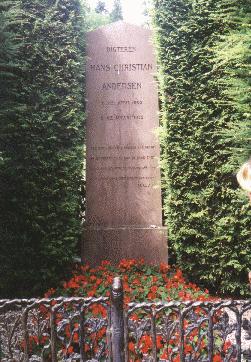 Hans Christian Andersen's rather dead grave. Located in Assistens Kirkegård.

Although HC Andersen (1805-1875) is probably Danmark's most famous author, his grave is humble indeed. But people come out to look at it anyway.

Well then, so now you've seen it.
---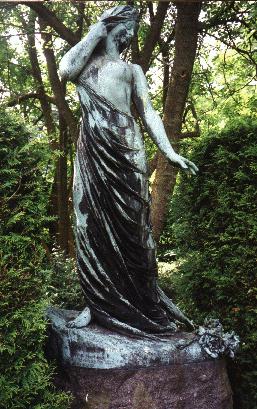 Not too far away from dead old HC stands a somewhat sexier grave monument made by Rudolf Tegner (1873-1950).

It says more about life than death.
---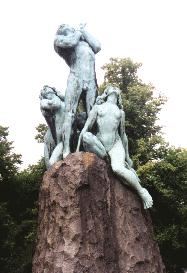 Mod Lyset, "Toward the Light", on the corner of Tagensvej and Blegdamsvej.

Another Tegner statue of some lucky guy with 2 naked girls.

Now THAT's culture!