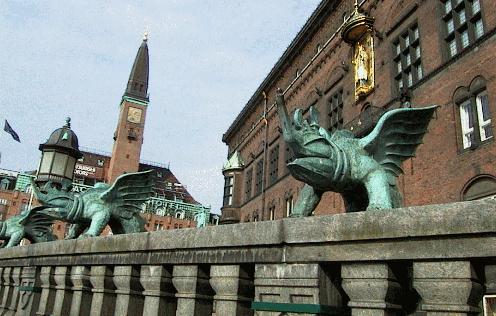 København's Rådhus
or in other words, Copenhagen City Hall

Built from 1892 to 1905, inspired by another city hall on the Piazza del Campo in Siene, Italy.

---
It is often the stage for major public events in København--

---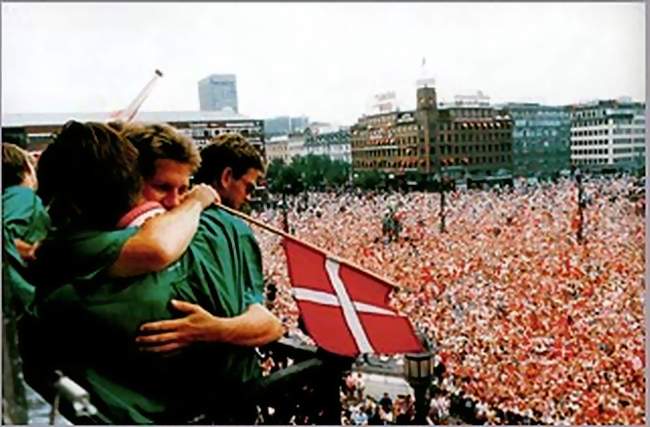 Such as when Denmark won the European Football Mastership in 1992.
(photo by Tine Hardin, Årets Pressefotograf, Politiken)

---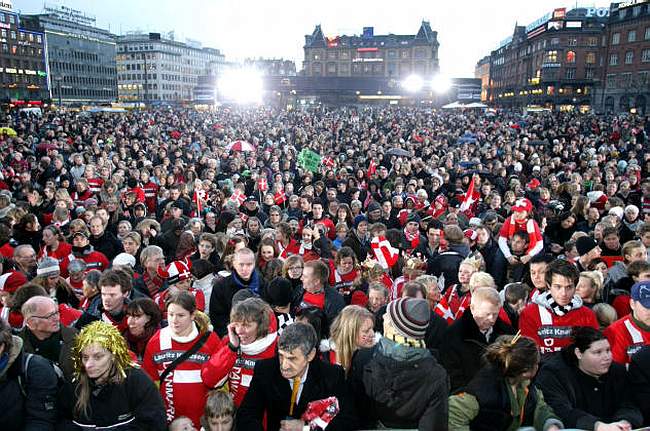 Or more recently, January 2008, the victory reception for the Danish Men's Handball Team.

---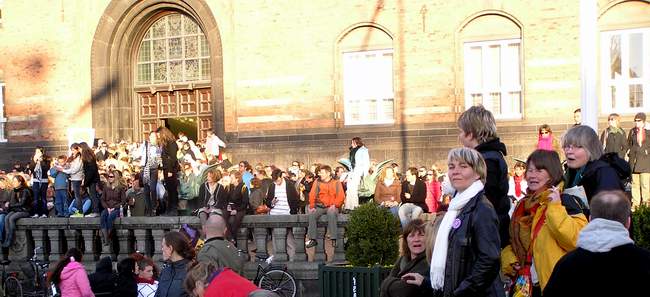 Celebration for 100th Anniversary of Women's Right to Vote in Denmark.

---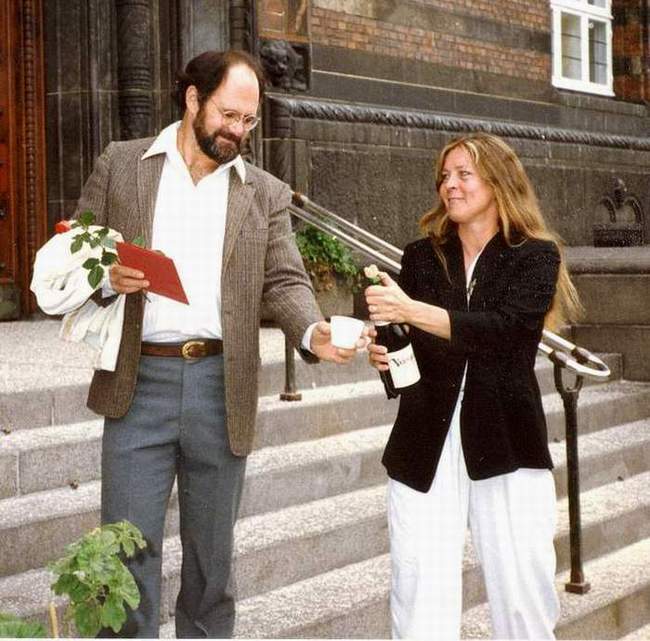 or when Marianne and I were married there in 1986.