SQUATCHES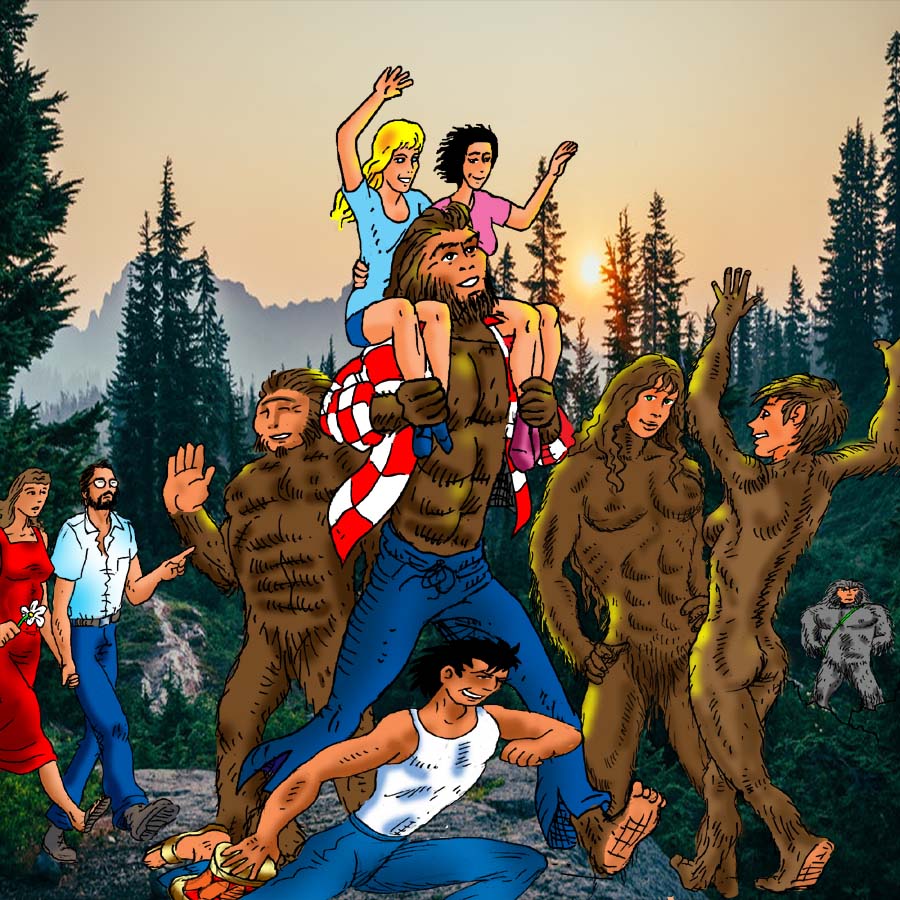 One of Marianne's hobbies is to make hand-painted jigsaw puzzles for kids (or adults, who cares?). So I've done a few drawings for her, which she then paints onto a sheet of wood and jigsaws into about a hundred pieces; my drawings are mostly stuff that boys like: Tarzan, Superman, Batman, etc, all copyright-borrowing, I know. But this time I used original characters from my own Bigfoot novel,ADAM OUT OF EDEN, which can be found (for free!) on this one and only 3R Home Page.

I may as well mention that I have been working diligently on the sequel, ADAM INTO BABYLON, and it is almost finished and will be Coming Soon! Which means don't hold your breath just yet, there's lots of editing to be done and it all takes time (the first book took 38 years).


MY POPS-TOP MP3s:

I've been consistently recording all my old songs (most written in the 60's & 70's), and now I've got 87 MP3s posted here, but I've just about finally run out. Of course, I can always can start replacing the worst-sounding versions, but do I regard any of them as finished products? Sure-- not that they're perfect studio masterpieces --but some of them worked out surprisingly well. Here are a few personal favorites.

Santiaguera NEW! Clever (?) parody of Guantanamera
Tell Me Of Your Fantasy Hey, isn't that Elton John backing me up?
I Want You With Me A simple song, but it works, especially with seagulls.
Can't Play the Blues Classic non-blues--or is it antiblue?
The Wandering Jew Dramatic symbolism, mythic character, allegorical innuendoes--hey, this is ART!
Nukes Nuclear Doom, Rock & Roll, they go together so well.
STARDIVER Tok me 30 years to write this song, that's all.