INTO JUPITER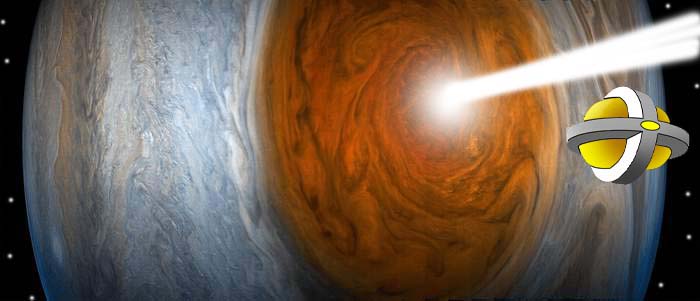 This was a sci-fi project I assembled way back in 1997, when I was learning how to write HTML, the story being more or less an excuse to click on icons and shuffle around pages. The intellectual challenge was to imagine Jupiterians living under gas giant conditions of crushing gravity and the constant mega-storms. Then mix in some Earthlings, maybe even throw in a sweet little romance just for fun.

Actually, the story was okay, I've only made some minor tweaks and corrections, but the original LOOK was too amaturish, awkward & ugly. So I've finally updated it with more illustrations, nicer colors, navigation cleanup. It's meant to be kinda fun.
MY POPS-TOP MP3s:

I've been consistently recording all my old songs (most written in the 60's & 70's), and now I've got 87 MP3s posted here, but I've just about finally run out. Of course, I can always can start replacing the worst-sounding versions, but do I regard any of them as finished products? Sure-- not that they're perfect studio masterpieces --but some of them worked out surprisingly well. Here are a few personal favorites.

Santiaguera NEW! Clever (?) parody of Guantanamera
Tell Me Of Your Fantasy Hey, isn't that Elton John backing me up?
I Want You With Me A simple song, but it works, especially with seagulls.
Can't Play the Blues Classic non-blues--or is it antiblue?
The Wandering Jew Dramatic symbolism, mythic character, allegorical innuendoes--hey, this is ART!
Nukes Nuclear Doom, Rock & Roll, they go together so well.
STARDIVER Tok me 30 years to write this song, that's all.